How to make your creations even smarter with SBrick?
We are proud of being one of the few who successfully created something that makes smert LEGO creations even smarter. Here we tried to collect everything you need to know about our main products.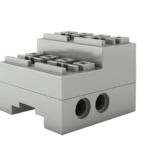 SBrick is a perfect solution for a smarter and more convenient remote control for your models and more. Forget interference and dull controllers. You can even use the gyroscope of your phone for playing around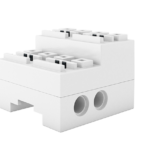 SBrick + Sensors + Programming. Are you interested in robotics? Want to learn or teach coding or ad even more adventure to your LEGO Kits. Use block based coding or your favourite language.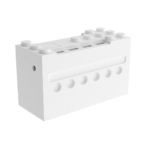 SBrick Light is a beautiful programmable lighting solution which allows you to operate LEDs on your makets, models, dioramas and more. Discover one of the most customizable lighting for LEGO kits.
Which hub should I choose
The name "SBrick" comes from the "smart brick" expression. Our bricks serve as hubs for electronics. With the help of this system you can connect your creations to smart devices and have better control on their motors, lighting or even sensors.
In order to provide a holistic experience to anyone regardless of their level of expertise in programming, knowledge of LEGO or practice in construction, we created a range of hubs, kits and accessories that fit various needs. Let's Discover!
I am into making modells
In case your aim is to build and control
vehicles or machines
,
SBrick
provides you a smooth way for that. It enables you to use the remote controller that fits best to your needs. With its Chip Tuning feature you can add more power to your motors. Drive with your tab, use a gamepad or grab your phone to play around.
SBrick Plus adds a next level to the game. With this hub the movements and actions will be programmable. With the help of sensors, your creature will react to its environment. In case you wish to create a realistic and interesting look to your builds, SBrick Light provides you a customizable, flexible lighting solution. SBrick Light helps you to control LEDs. Experiment with colours and effects and let you LEGO shine!
I want to learn coding
I love realistic creations